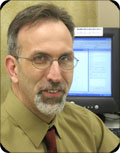 Founder David Wagner, PE, formed A.M. Structural Engineering with one goal in mind: to create a company flexible enough to provide structural solutions for limited-scope residential remodels, yet versatile enough to offer sound structural solutions for multi-million dollar projects. Today we are proud to say that A.M. Structural Engineering has provided effective solutions for more than two thousand projects. Our commitment to safety and excellence allows us to cultivate effective partnerships with our existing clients.
At present, the firm has two licensed structural engineers, one engineer-in-training and one technician providing engineering support. Our combined experience in excess of 30 years as consulting structural engineers has provided us the opportunity to perform as engineer-of-record on thousands of projects. These projects range from residential deck additions to multi-story historic building renovations and additions. We are familiar with residential, commercial, institutional, industrial, government, and ecumenical construction. In addition, we are currently licensed in the states of Minnesota, Wisconsin, Colorado, Illinois, Iowa, South Dakota, Wyoming, and North Dakota. Should your firm require licensure in a state not listed, we have the ability to pursue that licensure.
If you are interested in finding out how A.M. Structural Engineering can assist you on your next project, contact us today. We look forward to building a long-term partnership with your firm.